Official Snow Miku 2018 Album Announced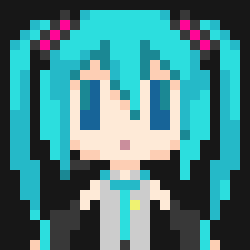 Tommy Teasdale
December 19th 2017
Snow Miku 2018
The release date and the song list for the official album of the upcoming Snow Miku have been revealed last Friday.
On a blog post, Crypton Future Media announced the album for the 2018 Snow Miku event would be released on January 24th 2018 under their label, KARENT. It will be titled "Yuki Akari Yosōkyoku(Nocturn)feat. Miku Hatsune". The album will cost 1500 yens.
It will be available at various locations in Sapporo on release date and during the Snow Festival.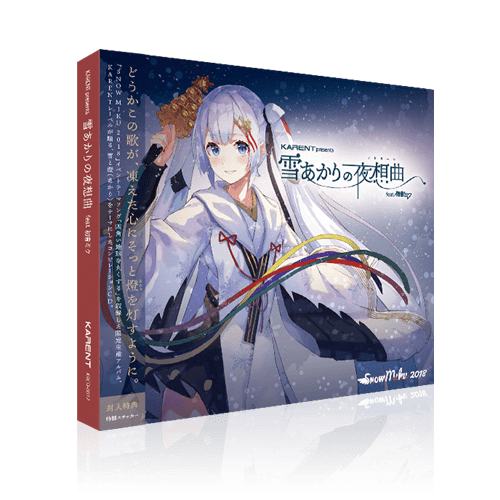 The album will feature 6 original song, including the theme song of the event, and one bonus track.
Song list
Syikakui Chikyū wo Marukusuru / TOKOTOKO feat. Miku Hatsune
Hitoribocchi to Kokoro no Hon to / PIPPO feat. Miku Hatsune
Meruhen Snow Man / RUBY-CATMAN feat.Miku Hatsune
Santō-gatsu. Ame to Rei-ji / Score-P feat. Miku Hatsune
Kanōpusu ga ochita yoru / Samagura-P feat. Miku Hatsune
I be / Gig feat. Miku Hatsune
Bonus Track
Nyanyanyanyanyanyanya! (Wafooooooo Remix) / daniwellP feat. Miku Hatsune
---
To the Snow Miku 2018 website : http://snowmiku.com/2018/
To the Snow Miku 2018 album page : http://karent.jp/cd/12
Comments
There is no comment for the moment