Suzuka 300km - Risky Tire Strategy Did Not Pay Off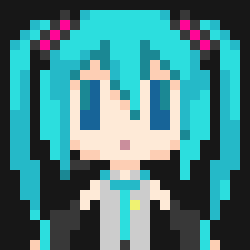 Tommy Teasdale
June 3rd 2018
Super Gt
The traditional 1000km race at Suzuka was discontinued last year to introduce a new 10 hours race for the Blancpain GT series. A new 300km race was then created for Super GT in May. It is in new conditions that the Super GT meet on May 20th at Suzuka.
In qualifying, drivers were struggling for grip because of the strong winds. Kataoka registered a lap at 1'56.388 - enough to secure 3rd place on the grid for the team.
Sunday no one knew what would happen with tyre strategies. It was colder - meaning that tyres might last a little longer than expected. A wide variety of strategies were expected under those conditions.
Geeeeeennnnn!!!#fightgsr #supergt pic.twitter.com/ZhxCfLP9SR

— hoku@6/2,3富士ゆるキャン△24H現地 (@hokuhokuson) 2018年5月20日
The GoodSmile Racing decided to pit on lap 31 while their rivals stop several laps earlier. At the time, they were 40 seconds ahead of them. In theory, changing four tyres may take up to a full minute. However, the team elected to only swap drivers in an attempt to keep their advantage.
ミク、タイヤ無交換で復帰
復帰の仕方も素晴らしいw #SuperGT pic.twitter.com/IvDonMk3mX

— タカアキ@エスエックス (@1caew) 2018年5月20日
But would the tyre last?
Unfortunately, the pace deficit was immediately perceivable. The #18 UpGarage 86 caught up to the #0 AMG within a couple of laps. Then came the #96 and the #61 a few laps later.
初音ミクにアップガレージが接近!#supergt pic.twitter.com/9gYtzvlNjD

— ShimO (@shimo_tofu) 2018年5月20日
An intense fight to defend his position with degrading tyres was the worst situation for Taniguchi. Every lap the attacks from the other drivers became even more aggressive. It was clear they would pass him sooner or later.
A train soon developed behind the #0. On lap 44, the #61 was able to pass at the chicane, opening the door for the #25 at the end of the straight. From there on the #0 Hatsune Miku AMG kept falling down the order.
初音ミクは無交換やるしか無かったのは分るんだけど苦しいなぁ…。#supergt pic.twitter.com/2Eny1LsJHm

— ShimO (@shimo_tofu) 2018年5月20日
In the end, GoodSmile Racing finished down in a distant 8th - far away from any other car. Team Owner stated "[the team] would have at best achieve 5th if they changed the tyres".
Team Principal, Ukyo Katayama, said "A result like that was to be expected. Even without the safety, our result would not be much different. The gap we built until then was gone. We had to take risks. We were lucky that the safety car did not come out a second time. We hoped they would not pass us. Unfortunately, they did."
GoodSmile Racing is currently 10th in the championship.
So far this season, the team gambled heavily with tyre strategy with little to no result. Perhaps they should be more conservative in Thailand.
Sources: http://ascii.jp/elem/000/001/684/1684622/index-2.html
Comments