Snow Miku tram car back in service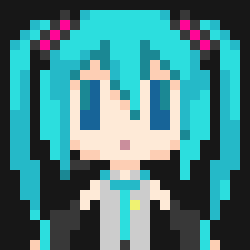 Tommy Teasdale
November 29th 2017
Snow Miku 2018
Just in time for winter the Snow Miku car is back in operation in Sapporo.
The Snow Miku 2018 tramway car began service yesterday in the streets of the capital of the prefecture of Hokkaido. The car will be in operation for a limited time only.
The car had been revealed Monday in the center of the city. The event gathered many fans.
This year again the car features a design based on the winning design of this year's Snow Miku contest. The design includes some white and gold in contrast to the dark blue covering most of the car. The overall feel of the car is modern yet stylish.
The car will be in operation every day until the 27th of March usually from 7 AM to 6 PM.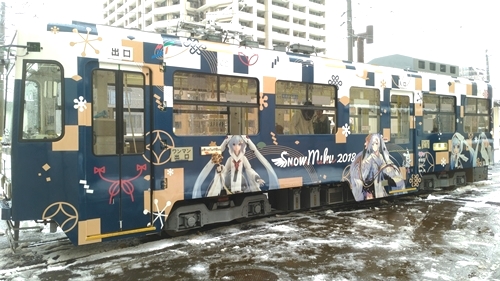 ---
Sources:
City of Sapporo Transportation
【SNOW MIKU 2018】「雪ミク電車」情報&ツアー情報を更新!
【SNOW MIKU 2018】今年も走ります♪雪ミク電車内覧会レポート!ねんどろいど&figmaの詳細も公開!

Comments
There is no comment for the moment