Report of the North American Tour of MIKU EXPO 2016 - First Part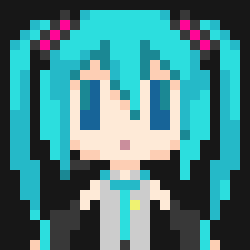 Tommy Teasdale
June 24th 2016
Hatsune Miku, Miku Expo, Event
The North American Tour of MIKU EXPO 2016 ended in Mexico on June 5th and has been a success. Crypton Media published on their official blog a short report of the North American Tour last Sunday describing the event on the West Coast.
MIKU EXPO 2016 was the second time Miku Hatsune came in America. She first came in 2014 when she appeared in New york and Los Angeles. This year she came back even bigger. First announced in seven cities, she finally visited ten cities throughout North America. The tour lasted nearly two months with a total of 14 concerts. The North American tour became the biggest tour ever for Hatsune Miku. The tour attracted a total attendance of over 36'000 people.
For the first concert, in Seatle, the venue went overcapacity. Having an initial capacity of 2'560, they were finally able to add in more places to cram 3'650 people inside the venue. They sold 142% of the planned tickets.
Next up was the concert in San Francisco. The concert was held in a larger venue. "It was the complete opposite from Seatle, the venue was much closer to a rock venue," commented the author. "The heat was building up. The performance of the band was incredible." Anamanaguchi, the opening performance, appeared during the encore.
The third concert was at the location of the first appearance of Miku Hatsune in North America, in Los Angeles. During the training day, the staff of the venue said they remembered details from the previous time making the construction easier. The event "Digital Stars" was also very popular in LA as the winning song of the song contest, "Constellation" by ΦRKESTRATE, played.
The concert in LA was the last one on the West Coast. We will share with you next part of the report soon.
This article is mainly an English adaptation of this blog post on the official Hatsune Miku blog.
Comments
There is no comment for the moment