2015 Roundup : Events of the year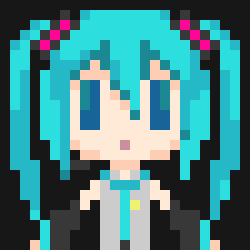 Tommy Teasdale
December 30th 2015
Other
The year 2015 has been a year full of events. Let's take a look back at the events of the Year 2015.
The year 2015 has been a year full of events. A new game was released, another announced, Miku Miku Dance celebrated its 7th anniversary, a 3D model of Miku its 3rd, cool gadgets were released, some were even creepy, Miku made the Budoukan, Miku V4 was announced and a public Beta released, VR grew more important, we lost some of our comrades, and much more. It was a huge year for the VOCALOID Community. Some subjects were much more touching than others so let's take a look to some of the major events of 2015.
Lost of Comrades
One of the biggest events of 2015 was probably the most important event of 2015. This year we lost two extremely talentful song writers. Shiinamota (20) and Samfree (31) both passed away in 2015. The most difficult to cope with was Shiinamota who left a few disturbing tweets some time before his death along with a song filled with strong feelings. Both Samfree and Shiinamota contributed wonderfully to the community and both of them shall not be forgotten.
Fear, Lots Of Fear
2015 was also a year of terror. This year a terrorist group of Islamic extremists gained control of parts of Iraq and Syria. The group then threatened many Western country of total war and extermination including Japan and any country welcoming Syrian refugees. Two series of terrorist attacks occurred in Paris this year. First, in January, against the satirical newspaper Charlie Hebdo and second, later in November, all across the capital the most deadly being at the Bataclan theater. These were enough to raise fear against "Muslims" in the West while many countries are preparing to welcome thousand of refugees.
Miku V4 and a Popular Contest
Back In September, Crypton Media announced the next version of the software Hatsune Miku for VOCALOID4 called Hatsune Miku V4X and released a beta of the software free until August 2016. At the same time, a song contest for the next MIKU EXPO opened. The contest was open to fans around the world and was a success. Winners were announced back one month ago.
Obviously much more happened during the last year and it would be too long to talk about everything. If you think something not written here was important enough please tell us in the comments.
Comments
There is no comment for the moment